First loading Picasa
http://picasa.google.com/
All about using Picasa ===>
http://picasa.google.com/support/bin/topic.py?topic=9076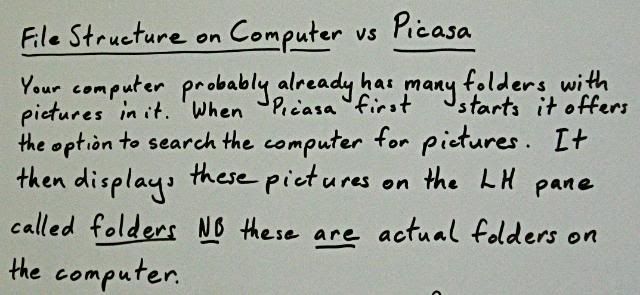 Once Picasa is up and running it's time to start importing photos from your camera. See ==>
Importing Basics
Remember .. the more information you put in now the easier the photos will be to sort and manage in the future.
How do I add a keyword to a photo?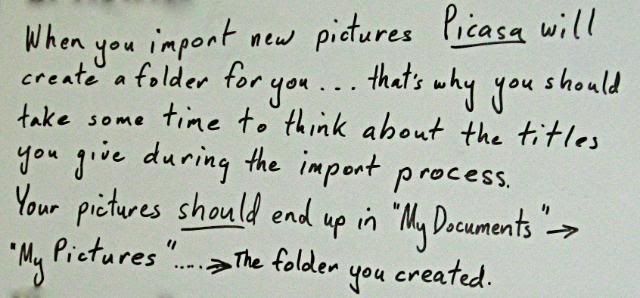 Albums are a great way to sort and manage your pictures. ==>.
What are albums?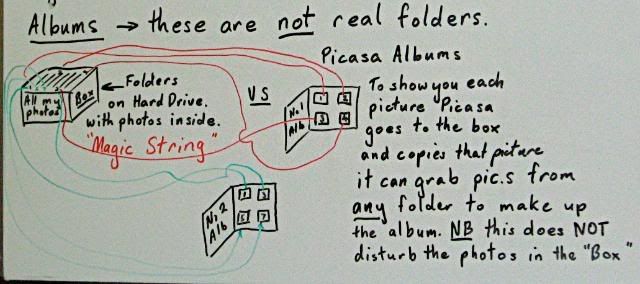 The online help for Picasa is fantastic ... don't hesitate to use it.